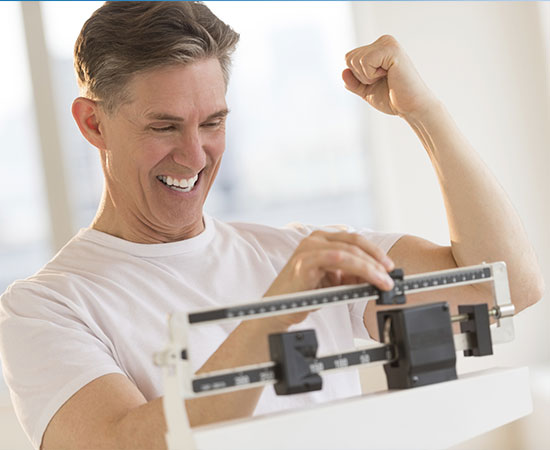 HCG Weight Loss
Slim Again Permanent Metabolic Balancing:
Do YOU want to lose weight and gain health?
This weight balancing program will:
Reshape your body
Eliminate food cravings
Increase your energy
Increase your metabolism
Get rid of abnormal body fat
All without extreme exercise, hunger or surgery.
Health & Overweight
Being overweight is a major contributor to poor health and a precursor to disease for many people. The SlimAgain™ program is based on a 50 plus year old revolutionary program that balances the hypothalamus. It was developed A.T. Simeons and the treatment was presented to the American public by the best-selling book "The Weight Loss Cure" by Kevin Trudeau. Obesity in all its many forms is due to an abnormal functioning hypothalamus. An abnormal functioning hypothalamus gland leads to intense physical hunger, abnormally low metabolism, abnormally high food cravings, desires to eat when not hungry, and the storing by the body of excess fat in the secure problem area fat reserves.
What Do I Do?
You will be taking a daily administration of HCG plus a very specific and quite detailed very low caloric diet (VLCD) – furnishing approximately 500 calories daily. You may choose to participate in some preparation stage activities for cleansing your body also. You will lose on average one pound a day, while modifying your body contour, and feel in excellent mood and energy throughout the program. You will be doing all of this without excessive exercise, surgery or hunger. On each regular visit, progress is monitored through measurement of weight, fat composition and body mass index. Also, treatment may be given with acupuncture or non-needle microcurrent electrical therapy, as well as injection of Vitamin B12, B complex, C and acupressure to boost metabolism.
How Does SlimAgain™ Work?
Dr. A.T. Simeons noticed that human chorionic gonadatropin mobilized secure fat in those that were using it for other diseases. The HCG taken with a very low calorie diet allows the stored secure fat to be released from its stores into your blood stream. You will be burning 1,500-2,000 calories from this released secure fat storage. This will normalize your metabolism, release stored body fat, reshape your body contour and heal your hypothalamus, increasing your health and resulting in a new opening for you to become a grander you!!
How Can I Start SlimAgain™?
To start the program requires an appointment to determine if this program is right for you. At this consult you will be informed of the details of the very low calorie diet and the HCG program.
Steps of the Program:
Establishment visit
Daily HCG and VLCD diet
Weekly check-in to clinic
End of treatment follow-up
The use of HCG to treat obesity is not an approved use of the drug, but an "off label" use of HCG which has an approved use of treating infertility. The drug is prescribed for the unapproved use at the discretion of the treating physician.