What People Are Saying
About New Health Medical Center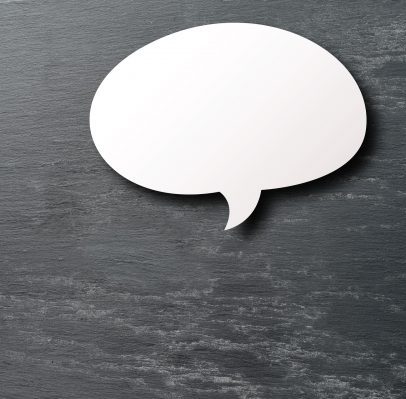 I am AWE-mazed at how quickly my body has responded to Dr. Kitaeff's treatment on Wednesday. It has been just about 72 hours and I'm about 92% recovered. The rash on my inner elbow area and down the arm is barely noticeable, and all the other areas on my torso, chest & arms have significantly improved as well as the inner thighs. The inflammation & redness is entirely gone & most of it is just discolored & kind of dry-patchiness from being compromised for so long. I've not looked or felt this good for an entire year now... and it has improved my overall well-being tremendously. I AM SOOOOO overflowing with gratitude; GreatFULL for your wisdom & care.
However, it leaves me with supreme cognitive dissonance as to why true healers such as yourself are not covered by insurance - why i/we are required to seek "medical attention" from unskilled "doctors" who aren't interested or trained in the holistic approach - who've only proven to me (*every* time I was forced to seek their care under the L&I or other insurance guidelines) that there only real concern is how much they can charge & how many pharmaceuticals they can prescribe - even when I tell them that I am completely sensitive & have adverse reactions to anything that is unnatural? There has to be something we can do to change this archaic system that is actually a threat to our health (to put it mildly,) and most certainly is a huge obstacle to getting proper care. I've suffered for a year unnecessarily... and I was well aware that natural treatments were available to me, but because of the barriers caused by not being an option under insurance, I failed to seek the attention I needed (and I will never make that mistake again!)
I look forward to our follow up appointment and to hear your professional diagnosis as to what you think was the cause; I know I shared what my thoughts were, but I guess I failed to remember or inquire as to what your determination was for this alarming & incessant inflamation of my skin.
I feel so blessed to be in your care. I am so very thankful that Dr. Kitaeff has dedicated his life path to provide such wonderful care... and can't help but to voice my deep heartfelt prayer that his legacy will continue by having inspired & blessed another soul with this very valuable torch of wisdom for future generations. ((( <3 )))
T.M.
I have been diagnosed with a knee bursitis for many months and saw many other PT, just one session of acupuncture with Dr.Kuo changed the way I was feeling, what a difference! Highly recommend Dr.Kuo for any sports related injuries!
Eric
I started seeing Dr. K many years ago after a car wreck left me with constant headaches. He treated me and got me to the point where I was before the accident. I will be forever grateful for his help. Now, fast forward to present day and I have needed his help again. He again has helped me with my medical needs. He and His staff has always been top notch and always pleasant to do business with. They all have a way of explaining things in a way so it can be understood without having a degree in the medical field. Maybe this seems simple minded to some, but, for me it is a plus not to have to carry a medical dictionary around with you when visiting a doctors office. The 2 massage therapist's I have seen, Jill & Alsia have both helped me in my recovery and in seeing things in a different light. Annie is always a pleasure to work with for scheduling and many could learn from her. Thank you All for your continued help
Jerry
I highly recommend Dr. Kuo! If you are dealing with chronic pain like me or is searching for a good acupuncturist. I have been experiencing chronic shoulder and back pain for the last 5 years due to work related injury. After going to countless chiropractors, massage therapists, and physiotherapy sessions that would only provide temporary pain relief, I finally found Dr. Kuo who was able to oversee my problems in a holistic way and treat it from it's root cause. I was able to remain pain free for 2 month now after receiving acupuncture treatments following Naturopathic medical advice from Dr. Kuo!
Festar
Been having seizure since 10 years ago, tried a lot of medication out there. First time feeling great again after seeing Dr. Kuo. He watched me having Ketogenic Diet, vitamins, fish oil, and I haven't had a seizure in the past 3 months. Energy is back again! Natural-path is the best way to go for my health.
Ed
Thank you Dr. Kitaeff for taking care of my health. I feel better now than 10 years ago after your treatments.
Marzanna
"My family and I have been patients of Dr. Kitaeff for several years.  Dr. Kitaeff is a wealth of information of natural health and holistic therapies, and he is extremely gifted in his profession.
I have gone to him for various health issues, and have had great success from his treatments, which have included acupuncture and microcurrent therapy, supplements, nutritional counseling, just to name a few of the many services he provides.  He also recommends follow up therapy to do at home as needed.  Dr. Kitaeff is a gifted and caring practitioner.
The office staff is also wonderful to work with; very kind, compassionate and professional.
I highly recommend Dr. Kitaeff and the staff at New Health Medical Center for your good health and excellent care.
Angela
I have several autoimmune diseases and Dr. Kitaeff at New Health Medical Center has helped me more than a neurologist, rheumatologist, a digestive disease doctors combined.
His care is far and beyond better than anything I have received before.
He's an excellent acupuncturist who has relieved me of pain many times.
Emilia
Love Dr Kitaeff and all of his modes of treatments over the years! A true Healer!!
Sa'ra
I've never had to think much about my appearance. I felt young and looked young and -happily- could walk right by the makeup counter. Imagine the shock when, at age 73, I looked in the mirror and saw a lower face unmistakably drooping. It didn't stop there either- as the months passed, the sad, sagging look only got more so. I said to myself 'this isn't me!' As I had at one time had an excellent experience with acupuncture, I thought I would try it again under the auspices of Dr. Kitaeff- this time with an emphasis on facial rejuvenation. I am now several weeks into the treatment and I couldn't be more pleased. What a wonderful thing it is to see the body itself respond on the cellular level. I'm thinking, 'Is this the new me? Did I get younger?' Thank you Dr. Kitaeff for your expertise, experience, and outstanding treatment. I look forward to every session! I am truly grateful.
Sandra H.
"I've been going to the clinic since it opened. Dr. Kitaeff is an incredibly capable, delicate and innovative acupuncturist and naturopath. It is it wasn't for him I would have had to have knee surgery years ago. The New Health Medical Center is itself a comfortable and enjoyable place to visit. It's a real 'Mom and Pop' operation and has a host of other talented medical personnel."
L.K.
"I've had a nasty cough and clogged lungs for a month straight, so bad my ribs were killing me when I coughed. Went to a regular health clinic and the doctor said it was probably a virus, though it should have been healed by then if it were. He offered an inhaler to ease the symptoms but nothing else. I suffered through another 2 weeks with absolutely no change in the condition. This Sat. I went to Dr. Kitaeff and had acupuncture plus two kinds of Chinese herbal oils – one for clearing the lungs and one for eliminating whatever was causing the problem. Plus he recommended a mineral-rich mud bath that can be used at home for eliminating toxins and boosting the immune system. Well, it's Monday morning, less than 48 hours after the acupuncture treatment, and I'm almost totally well. Dr. Kitaeff was very friendly and seemed very concerned with my treatment and very thorough. The doctor was obviously quite knowledgeable and confident when he was working on me. At any rate, it's the cure I wanted so I'm happy (and healthy). Moreover, I wanted to be HEALED; not for my symptoms to be covered up like the traditional doctor wanted to do."
Lisa S.
"I have been working with Dr. Kitaeff for 4 years now and my health just keeps improving! I originally came in to see him for severe sinus problems which led to other problems. He began to treat this ailment and we moved to other concerns as more healing came. I have had the hair analysis and blood work and a few other tests to help determine the overall state of my health. The HCG diet was a safe and effective way to lose weight that I just couldn't lose! Although I was tentative about "needles" to start, the acupuncture has proved to be a gentle procedure that helps my overall health. I'd recommend Dr. Kitaeff and his wonderful wife Annie (front desk) to anyone who is trying to work on their health, and use natural methods to do so."
John A.
"After a decade of suffering with fibromyalgia and chronic back pain I finally found some relief two years ago when I started treatment with Dr. Kitaeff. My pain level has decreased dramatically and my all over health has improved to the point where it feels like I "have a life" again. He is very thorough, kind and understanding, beginning with his initial consultation, and with every treatment which follows. His soft-spoken manner puts one at ease immediately. I trust him completely and would highly recommend him!"
Betty A.
"I can't say enough about Doctor K. and his wife Annie. They have done wonders for all of my friends and family members that have gone there We have gone to the clinic for various reasons. My son went during his wrestling season for acupuncture on his stiff neck and was able to complete his season without any issues. My husband was not able to sleep on his left shoulder for years and sleeps like a baby. I have also gone for pain in my shoulder and upper neck area and am amazed at the relief acupuncture brings. I also have to say that the natural substitutes for prescription drugs are amazing. They have relieved anxiety without the use of addictive medication. Talk about a weight loss cure. I think the people in my office who have gone on the HCG diet have lost an entire person worth of weight. I would recommend New Health to anyone looking to live life naturally."
Ruthie A.
"Dr. Kitaeff has obviously been practicing for many years and I can honestly say that he helped change my life! I had been trying to quit smoking for nearly three years before a friend recommended Dr. Kitaeff and I'm so glad I suspended my skepticism and gave it a try. I felt comfortable and well taken care of from the moment I walked in the door. I was able to become truly smoke-free! Since then, I had so much confidence in the New Health Medical Center that I went back for some back pain issues and saw both Dr. Kitaeff and their amazing massage therapist Alsia."
Penny K.
"I visited the New Health Medical Center for nutritional issues and was very satisfied with the results. Dr. Kitaeff was incredibly helpful – I lost more than 20 lbs.! But more importantly , I feel a new level of wellness and energy I never expected after (unsuccessfully) trying more 'conventional' and chemical methods towards healthy eating and living. AND, not only was Dr. Kitaeff great but the whole office environment was a real pleasure. Annie's and Muriel's smiling faces could never fail to make a person feel welcomed and at home!"
Alison S.
"I am Mika Veselitza from Gardenerville, Nevada. I received the Mora Treatment and acupuncture in Dr. Richard Kitaeff's clinic in Edmonds, Washington. I received three weeks of treatment for my liver. I was suffering with liver pain for several years. I had several tests: blood, CAT and others which showed nothing. After the treatment I received from Dr. Kitaeff, my pain is completely gone. Thank you, Dr. Kitaeff, for helping me. I really appreciate your help."
Mika Vesalitza
"When my husband and I had difficulty in conceiving a child, Dr. Kitaeff's acupuncture treatment enabled us to do so. Later, when I had an accident injury, Dr. Kitaeff succeeded in controlling my neck and back pain and promoted my recovery with his thorough and experienced approach to treatment of pain and injury."
Babe Ledet
"I felt the doctors had given up on me and, worse, I had all but given up on me too. I am eternally grateful to Dr. Kitaeff. He never gave up, Dr. Kitaeff's knowledge and resources are vast and thorough. He pulls from a myriad of schools of medicine from masterfully plied acupuncture to Mayr therapy to MORA Bio-resonance technology to utilizing the unique talents of his in-house practitioners, and many, many techniques in between. I followed his treatment suggestions to the letter. Much to my grateful amazement, my physical health has gradually returned to an even more efficient level than before, and I feel empowered to embrace the future with enthusiasm. What a gift!"
Donna M.
As you all may have known my recent back issue had flared up to proportions that were interfering with daily comfort and started effecting my ability to work. As you all know when I'm feeling good, I'm great…but when my back is flared up or what some people would call "Out," I am in agony barely able to breath or walk. My normal remedies were not working: Inversion (decompression), heat packs followed by ice packs, hot tubs, stretching, Chiropractic adjustments, massage therapy and I was taking Tylenol with Codeine when it got really bad and I just needed to rest. I do not like drugs, but sometimes it was sweet relief. My wonderful Chiropractor Christine was just too far away for me to sit in the car for the 35 minutes it would take to get there and come back home. It seemed that even when I felt good leaving her practice, that stupid car ride home would set things back in the negative. She and I discussed other options before I dare to think about the dreaded SURGERY. She suggested Acupuncture. She's not the first one to say it and most recently Linda (Denise's mom) and I had discussed her recent visits and her relief. I scheduled the first appointment possible and went in for my first procedure on June 12th with Dr. Richard Kitaeff from New Health Med (I will include his information below). I was really open minded to the whole new adventure (it actually has been around for 1000s of years), but you get what I'm saying. Dr. Kitaeff had a student with him for my first session, that's how I got some of these photos (I'll include below). I'm not going to sugarcoat it…It is weird to be poked with needles head to toe…literally! Then he leaves the needles in there for 18 or so minutes (okay, that's just not natural, right?!) I'm laying on this mattress that has electrical currents creating a field around my body…(Shields up Scotty for you Star Trek fans). Then he puts electropads in my lower back L-1 through Sacrum which pulses shocks in arhythmatic tingling crackling up and down the lumbar area. Then he put a sonic pulse emitter directly over my L 4 – L 5 Disk with a random thud sensation. A heat lamp is placed over me for comfort and relaxation, I felt like a baby chicken still in the incubator. Okay, this is all very surreal at this point and my curiosity takes over, so I ask the assistant to take some photos, my head is in this cradle thing and I'm afraid to move due to all the needles in my head, ears, neck, out to my arms and hands, down my spine, in my hips, down my legs and the tops and bottoms of both feet, not to mention that I have electricity popping and crackling… what a visualization, huh? Like I mentioned before this only lasts for about 18- 20 minutes. By this time I no longer feel anxious, the needles, the electric popping or generally anything including and most importantly the PAIN. I had my second follow up procedure on June 15th and I just had one on June 21st. My next one is scheduled for July 3rd and I'm looking forward to it! For all you Cynics out there this is time for you to start shutting down. Linda Cooley said it best. The worst thing that can happen is nothing!? Which is brilliant, it's not going to get worse, you don't have a 6 month healing time or a looming second surgery. For all you optimists that means it can only get better! Now, I fit somewhere in the middle, I am a Realist. So I can tell you these few points about this experience… It's weird sensations, but easily gotten use to. I am going to do preventative practices, stretching, lifting, core strengthening, etc. And most of all, I'm back to PAIN FREE!!! Thank you all for your support and well wishing during this last episode, I know I'm less of myself when I'm going through this. Hopefully that will be the last episode ever!
Dane
"Dr. Kitaeff is an answer to many months of prayers. After a lengthy bout of various issues, I was depressed, exhausted, frustrated and at the end of hope. After months of invasive procedures, specialists, doctors and tests, the verdict was always nothing is wrong as they went about their business and expected me to just say okay and deal with the debilitating symptoms that I had been experiencing. On the recommendation of a friend, I made an appointment with Dr. Kitaeff. I was speechless when I left my first appointment, not only did he spend two hours (more time than all of the other specialists and doctors combined) with me questioning in depth every one of my symptoms, he provided a plan, supplements to ease my symptoms, procedures and tests to diagnose and eliminate what the underlying cause was. After the first therapy visit, my problem that had been going on for months was gone! In six weeks (the time it took to receive the test results), we had a diagnosis and I was on my way to rehabilitation! Two and a half months into my treatment, we have eliminated many of my symptoms and are successfully working on others that have been plaguing me for years. Thank you doesn't even begin to express my gratitude. I would and do recommend anyone that is unable to receive answers from those people that are sworn to focus on the health of those that seek their help, make an appointment with Dr. Kitaeff and let him help you to the road of wellness."
Jovanna W.
Robert Davidson traveled to our natural medicine center from Massachusetts for two weeks in June, 2014 to receive treatment for a chronic, severe case of psoriasis. He was treated with botanical medications, an anti-inflammatory diet, electromagnetic field therapy, acupuncture and hydrotherapy, including applications of 2.5 pH Kangen water. He also discovered through food allergy testing that he had a major allergic reaction to dairy products; avoidance of these proved to be a major factor in eliminating his psoriasis. On August 24, 2014 he sent the following update on his condition: "I am doing well, without milk and all milk products. The psoriasis is gone…I have switched over to almond milk….My mind is clear and I feel great.""
Robert Davidson
I been a patient of Dr. Kitaeff's for twelve years. He has consistently been an excellent doctor who goes above and beyond to meet the needs of his patients. He is an extremely gifted doctor with an eclectic range of healing modalities. My husband and I are both grateful to have found him."
Lisa S.
"Dr. Kitaeff has my gratitude for all the help that he has provided for me. He and his staff have been there through thick and thin in order to help me and their patients to recognize and overcome the ailments that can keep us patients from enjoying life. Thank you again for all that you do."
Dario
"Dr. Kitaeff has shown me the possibility of hope through his various healing techniques. He is very knowledgeable and caring. He always takes the time to listen and treat. He gave me the tests that I needed to have to help me heal. I am very thankful to have found him. I had been sick for 3 years until I came here."
Marcia K.
"I cannot say enough good about good about Dr. Kitaeff and staff. My arthritic condition is much, much better. Inflammation in my joints gone! In general, with supplements and acupuncture, I feel 10 years younger since I began treatments six months ago. I'm thrilled."
Debra C.
"It has been just a few months, since I have been seeing Dr. Kitaeff and I have learned so much about how I can protect my health, especially since his treatments have gotten very good results."
Luther N.
Peter M. has found the best personal care he requires from a medical center at New Health Medical Center.
Peter M.
"John C travels all the way from Montana for the exceptional treatment at New Health Medical Center."
John C.