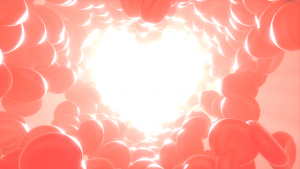 The immune system normally protects our health by producing antibodies against infection factors, such as virus, bacteria and fungi. An autoimmune disease results from a confusion of antibodies attacking the body's own tissues. Often, such conditions originate from cell damage and inflammation.
Facts about Autoimmunity
Approximately 24 million Americans (Statistics Here) or 3 to 5 percent of the population currently suffer from such disorders. Of the 80 known autoimmune disease, some of the better known are rheumatoid arthritis, multiple sclerosis, Type 1 diabetes and lupus. Cancer has also been considered an autoimmune disorder. Blood testing for autoimmunity detects factors such as ANA, CRP and ESR, partly reflecting the level of inflammation in the body. Conventional medical treatment controls symptoms with corticosteroid medications such as prednisone and immune-suppressing medications. However, some of these medications have ambiguous effectiveness and have side-effects that include greater susceptibility to infections. Most importantly, immune suppressant medications do not address the underlying cause.
Steps to Treating Autoimmune Disease
The protocol followed in our natural medicine center can both prevent and treat autoimmune disorders, without the side-effects of pharmaceutical medications while addressing the root cause. Besides the usual blood testing, our physicians emphasize testing for various infections factors, nutritional and hormone deficiencies and imbalances, toxins, and food and environmental allergens, since any of these can be causing or maintaining autoimmune reactions. Treatment or prevention begins with a detoxification or internal cleansing program and an anti-inflammatory or cleansing type of diet. Since 70-80 percent of the immune system is found in the gastrointestinal lining, healing inflamed or leaky gut with proper diet and natural remedies is certainly a priority. Nutritional support includes basic supplementation to replace nutrients not provided by the typical American diet. Specialized supplements from nutritional or botanical sources can address specific symptoms and causative factors. Most of these natural medications are supported by the research literature.
Complementary and Alternative Medicine for Autoimmune Disease
An example is artemisinin, an extract from the wormwood plant, that is also the basis for a class of antimalarial drugs, which has been used to treat cancer as well as systemic lupus erythematosus (SLE), an autoimmune inflammatory condition. In a study reported in a journal of rheumatology, the effect of artemisinin on lupus was to improve symptoms, reduce the level of antibodies and diminish the dosage of prednisone required, probably by reducing the production of pro-inflammatory cells and modulating the immune system (Mu X and Wang C, 2018).
Several surveys have found that as much as 41.5 to 81.9 percent of patients diagnosed with autoimmune disorders such as multiple sclerosis or Type 1 diabetes make use of complementary or alternative medicine modalities, in place of or in combination with conventional medical treatment. These methods have included nutritional supplements, botanical or homeopathic medications, chiropractic, acupuncture, electromagnetic therapy, massage, hypnosis, relaxation and meditation techniques, yoga, Tai Chi and Qi Gong (Kim S et al, 2018; Gotta M et al, 2018; Machado LCB and Alves C, 2017). All of the modalities mentioned are available and utilized in our protocols for treatment of autoimmune disorders. In addition, a hydrotherapy method that originated in European medical spas has been particularly effective in regulating the immune system.
Acupuncture Regulates the Immune System
Acupuncture is usually included in our treatment programs, because of its long-established and well-documented effectiveness in relieving pain and inflammation, regulating the immune system, restoring energy, enhancing the mood, and successfully treating many symptoms. In a case report on a 75-year-old woman, severe headaches associated with temporal arteritis vasculitis, an inflammatory autoimmune condition affecting the blood vessels, was relieved by acupuncture treatment (Sezgin, 2018). In an animal study, pain thresholds with pain of rheumatoid arthritis increased after acupuncture was performed for 30 minutes once a day for 7 days, particularly using the technique of heat-reinforced needling, and several metabolites in the blood were altered (Du et al, 2017). A ground-breaking study explored the effect of combining acupuncture with Western medicine in treating rheumatoid arthritis. Fifty-one patients with rheumatoid arthritis were divided into observation and control groups. The control group was given ibuprofen, methotrexate and folic acid for 3 courses of 30 days. Acupuncture was added for the observation group once a day 6 days a week for 3 courses of 30 days. Blood levels, including rheumatoid factor (RF), CRP and ESR, were measured and a symptoms survey was filled out. The observation group was significantly more improved than the control group, and the researchers noted that physical signs of the traditional Chinese medical syndrome of "blood stasis" also showed improvement in the observation group (Zhu et al, 2018).
For further information on prevention and treatment of autoimmune disease or to schedule an initial naturopathic medical consultation, please contact our office.