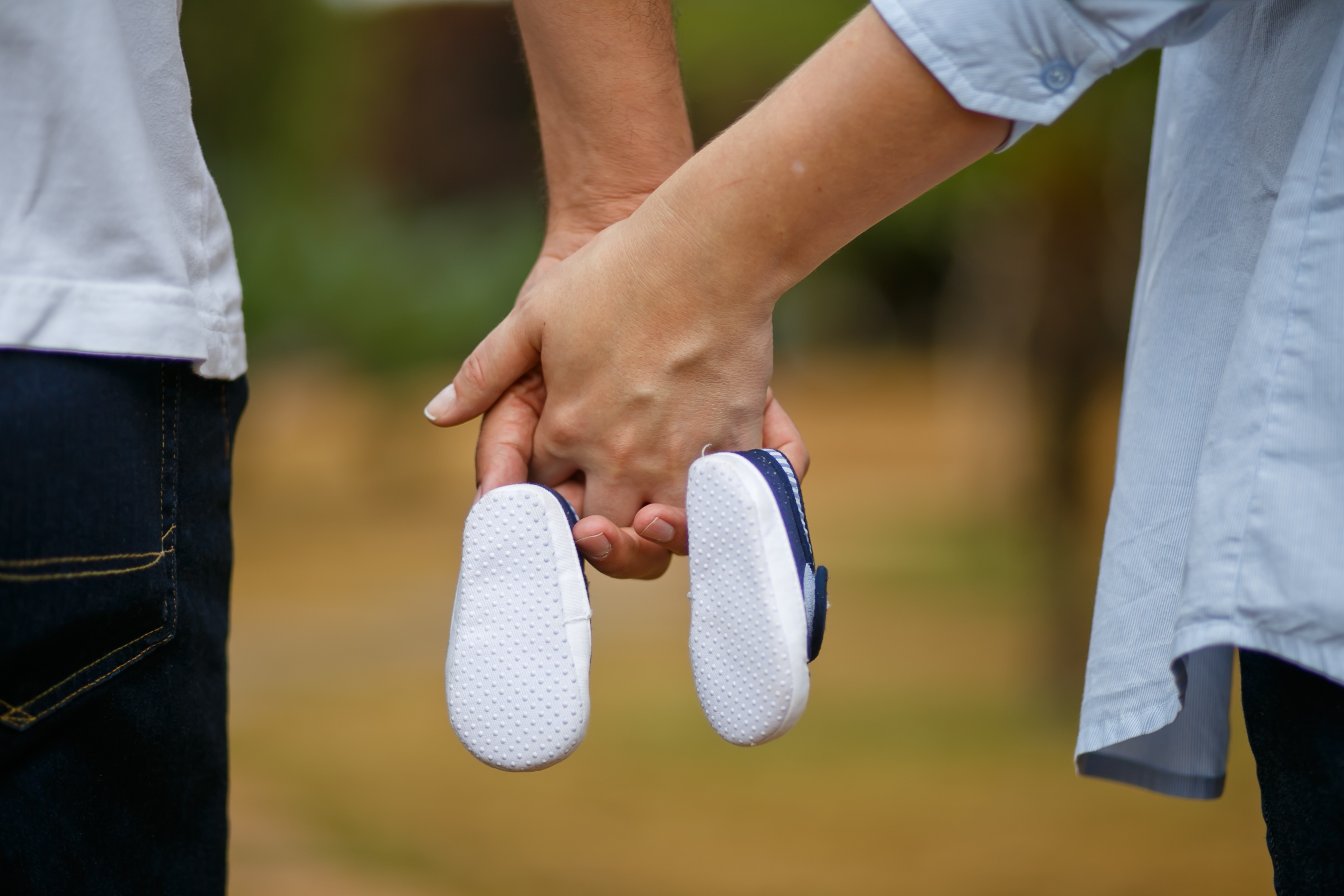 Infertility is defined as not being able to become pregnant after 12 consecutive months of trying, a major problem in the United States. According to CDC's data from 2011-2015, about 6.7% of women aged 15-44 are infertile. This is about a 0.7% increase compared to data from 2006-2010. Fortunately, infertility has been treated successfully with Acupuncture and Herbal formulas for thousands of years in China. In recent years, this clinical experience has been supported by a considerable number of research studies.
Research regarding Infertility
In one case study,  a 39-year-old woman with infertility following right-side fallopian tube obstruction was able to conceive after a series of treatments with acupuncture accompanied by the traditional method of vacuum cupping (Wang JX et al, 2018).  In another case, a 29-year-old woman was diagnosed with ovarian endometrial cysts, which can cause chronic pelvic pain and menstrual pain as well as infertility. After 19 acupuncture treatments, directed to promote blood circulation and reduce inflammation, the endometrial tissue was decreased in size and the patient was able to get pregnant (Zhu J et al, 2018).  An animal study determined that electroacupuncture administered on the day of in-vitro fertilization significantly improved the clinical pregnancy rate (Zhu S et al, 2016). Thus, this traditional approach can both support conventional medical treatment for infertility and function as a non-invasive natural alternative for infertile men as well as women.
What Infertility means in Chinese Medicine
In the language of Traditional Chinese Medicine, Acupuncture and Traditional Herbal formulas address conditions described as Blood Deficiency or Blood Stasis associated with reproductive function. Experienced practitioners of acupuncture and Chinese herbal medicine are trained to recognize the physical signs of these conditions and to utilize specific acupuncture points, herbal formulas and dietary and lifestyle guidelines corresponding to the specific type of infertility.
Complementary Alternative Medicine for Pregnancy related symptoms
At the same time, Acupuncture and other natural therapies have been supportive for the medical conditions suffered by pregnant women. In a survey of  191 pregnant women in the United Kingdom, 81 percent used Complementary Alternative Medicine (CAM) to manage low back and pelvic girdle pain, a common complaint for pregnant women, and 85 percent found it helpful (Hughes CM et al, 2018). In a similar survey performed on 81 pregnant women in New Zealand, 89 percent reported clinically meaningful reduction of low back and pelvic pain through acupuncture treatment (Soliday E, Betts D, 2018).  Eight women suffering from depression during pregnancy reported benefit from a series of Acupuncture treatments (Ormsby SM et al, 2017).
Our Expert on Infertility and Pregnancy
New Health Medical Center has had a 37-year history of successfully treating infertility and other women's conditions, utilizing non-invasive methods such as acupuncture, traditional herbal medicine, individual prescription food plans, and European medical spa-style hydrotherapy. Dr. Kitaeff has authored a chapter in the Textbook of Natural Medicine on Naturopathic treatment of pain and labor pain in particular. Also, as the first Acupuncturist or Naturopathic physician to be appointed to the staff of a hospital in the Northwest, he has successfully performed acupuncture to facilitate delivery in a hospital setting. Dr. Kuo utilizes a variety of Traditional Chinese herbal formulas and moxa to address the true etiology of infertility. For further information and to schedule an initial consultation with a Naturopathic physician/ Acupuncturist on the staff of New Health Medical Center, call (425) 775-6001.