We have a full dispensary of natural products.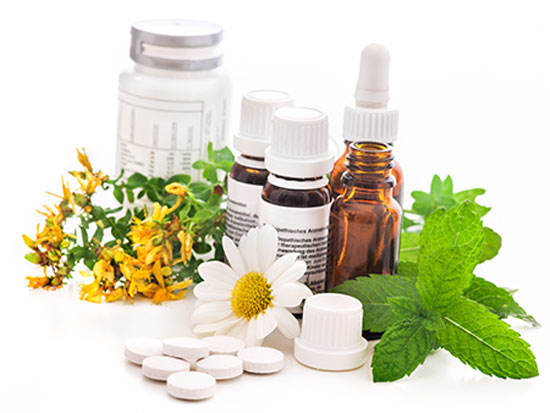 Naturopathic physicians are considered dispensing physicians, and New Health Medical Center has a full dispensory of natural products (nutritional, botanical and homeopathic) of exceptional quality and potency. These are professional brands, available in professional health care settings and, for the most part, not in retail stores. They are available by prescription from the naturopathic physician to patients as part of their treatment program at prices comparable to what retail outlets would charge, but not generally reimbursable by insurance companies.
CATEGORIES OF NATURAL PRODUCTS:
Adrenal and Thyroid Support
Allergy
Amino Acid Support
Anti-Infection/ Immune Support
Anti-Oxidants
Anti-Oxidant/ Anti-inflammatory Beverages
Asthma
Blood Sugar Support
Cancer Support
Children's Formulas
Cognitive Support
Cold and Flu Remedies
Detoxification
Digestion
Ear, Nose and Throat
Energy Support
Essential Fatty Acids
Headache Formulas
Heart and Circulation
Homeopathic Remedies
Kidney/Liver Support
Medical Food Supplement Powders
(Anti-Inflammation, Detoxification, or Weight Loss)
Men's Formulas
Mineral Formulas
Mood and Sleep Formulas
Musculoskeletal / Joint Formulas
Pain
Respiratory Formulas
Skin
Smoking Withdrawal
Vision
Vitamins
Weight Loss
Women's Formulas
Responding to the special needs of our patients, uniquely effective natural products have been developed or recommended from existing product lines, and can be ordered online.